Marilyn's Corner > myFavorite Charities
myFavorite Charities
Countless wonderful charities need your time and donations to continue to help others succeed in their worthy causes. Here are a few of my favorites. For upcoming special events on behalf of these organizations, please check out myCommunity Calendar.
Meals on Wheels Palm Beach - www.mealsonwheelspalmbeaches.org/ - 561-832-5401
Nourishing and Enriching the Independent Lives of the Homebound in Palm Beach County
Imagine a world where our neighbors who face food insecurity can be comforted with a hot, nutritious meal delivered by a caring individual. That's the dream that led to the formation of Meals on Wheels of the Palm Beaches.
We are a non-profit organization dedicated to nourishing and enriching the lives of homebound residents in Palm Beach County. We provide expertly prepared meals by a professional chef and delivered by trusted volunteers.
Join us in our fight against senior hunger in our local community by making a donation or volunteering your time. Together we can ensure that our seniors are cared for, not forgotten.
Paint Your Heart Out Palm Beach County - Contact Joanna Aiken at (561) 697-2700, ext 4701
Making a difference
Paint Your Heart Out has made a significant difference in the lives of hundreds of low income, elderly homeowners in Palm Beach County, Florida by improving these homeowner's most prized possessions - their homes.
Rebuilding Together of the Palm Beaches - www.Rebuildingtogether-pb.org - Contact Joanna Aiken at (561) 697-2700, ext 4701
Helping homeowners dreams come true
Rebuilding Together (RBT) has a mission is to preserve affordable housing by bringing volunteers and communities together to rehabilitate the homes of low-income homeowners.
RBT of the Palm Beaches is participating in the Heroes at Home program. The Heros at Home program has been created by Sears Holdings in partnership with Rebuilding Together in response to an urgent need to assist military families facing hardship.
The donations for Heroes at Home are collected by Sears through in-store fundraising campaigns. To date, these campaigns have generated nearly $8 million in donations.
RBT of the Palm Beaches received a grant from National and is soliciting funds locally.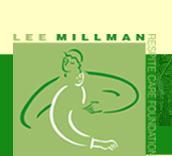 The Lee Millman Respite Care Foundation
The Lee Millman Foundation is dedicated to assisting financially disadvantaged caregivers. The Foundation can provide the caregiver with access to respite care services that will provide care for the loved one while he or she is away.
The Foundation has partnered with Alzheimer Community Care and has provided daycare scholarships to deserving individuals.
Alzheimer Community Care - www.alzcare.org - Contact Carrie Kufta (561) 683-2700
Alzheimer's Community Care provides Specialized Alzheimer's Day Care Centers, Family Nurse Consultants, Education and Training, 24-Hour Crisis Line, Caregiver Support Groups, Case Management, and Disaster Preparedness.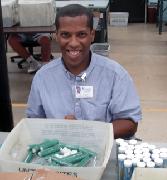 Seagull Industries - www.seagull.org - 561-842-5814
Helping people with developmental disabilities help themselves.
Seagull Industries for the Disabled has served mentally and developmentally challenged individuals in Palm Beach County, Florida since 1979. A private nonprofit social service agency, Seagull gives hope through advocacy and a variety of educational, social, vocational and residential programs.
Island Cats of P.B. - www.pbislandcats.org/ - 561-689-2287
OUR MISSION
To benefit both cats and community by properly and humanely carrying out a successful trap-neuter-return program for homeless cats in Palm Beach, stabilize colonies and provide nutrition to maintain the health of the cats.
There are many cats looking for a forever home where love is in abundance. Please go to our Adoption Gallery and find the one (or two or three or more) you want to make your own. Just look at these cuties, then send us an email telling us which one(s) caught your eye.
INSIGHT through Education - Sandra Trochman or Carol Rosen
Remember the Past Invest in the Future
Mission: A non-sectarian organization whose purpose is to raise awareness and funds to support and encourage educational efforts for children to help eliminate prejudice and hatred using lessons learned from the Holocaust and other genocides, including the Armenian massacre, Darfur, Rwanda, and Bosnia.
The Florida State legislature mandated that Holocaust studies be taught in the public schools. Unfortunately it is an unfunded mandate. Insight through Education assists the Palm Beach County Schools by provided necessary funding.
Visit Insight's Facebook Page www.facebook.com/pagesInSight-through-education-inc.
Phone: 561-622-6884
Fax: 561-622-6036
Sandra Trochman
Carol Rosen
561-775-3366
Peggy Adams - www.peggyadams.org/ - (561) 686-3663
Peggy Adams Animal Rescue League is a limited-access humane society and provides services to over 7,000 cats, dogs, puppies and kittens each year. Operating continuously since 1925, we have been positively impacting animal welfare and addressing overpopulation in Palm Beach County through a variety of services.
Through the adoption and spay/neuter programs, our vision is to ensure that there are no homeless animals and every animal has a home in Palm Beach County.
Peggy Adams Animal Rescue League, Humane Society of the Palm Beaches, is a 501(c)(3) non-profit organization, receiving no state or federal funding. It is dependent exclusively upon private donations, grants, bequests and fundraising events to provide quality programs and services to the community. Your donations directly support the services and programs in place to help animals in need.
Our mission is to provide shelter to lost, homeless and unwanted animals; to furnish medical and other services for the care of companion animals; to care for, protect, and find quality homes for homeless and neglected animals; to advocate animal welfare, community involvement and education to further the bond between people and animals, for the mutual benefit of both.