Marilyn's Corner > myCommunity News
myCommunity News
Has Your Signature Changed
Update Your Signature
Has your signature changed? When you return a Vote By Mail ballot or sign a petition, your signature is verified against the signature we have on file. If the signatures do not match, your ballot may not be counted or your petition may not be accepted.
Power of attorney does not apply to voter registration. If for medical or other reasons you are unable to sign your complete name, please submit any mark you are capable of making. For voter registration purposes this mark will be deemed your signature. Voters may update their signature by completing and mailing a Voter Registration Application to the Supervisor of Elections.
---
Absentee Ballot Request
If you are a member of the military or a military dependent and are living outside Palm Beach County (stateside or overseas), or are a civilian voter living overseas, please use the Military/Overseas Absentee Ballot Request Form.
Under Florida law, all qualified voters are permitted to vote by mail (absentee). This request is valid for one(1) registered voter only.
Please complete the form below to request a vote by mail ballot. If you have any questions about this form, please call us at (561) 656-6200
To track the status of your vote by mail ballot request from the time you submit it until the voted ballot is returned to our office, go to our free Online Ballot tracking system and follow the easy directions.
Notice: Information provided on this form is exempt from public disclosure except that it is available upon request to canvassing boards, election officials, political parties, registered political committees and committes of continuous existence, and candidates facing opposition in an upcoming election for political purposes only (§ 101.62(3) F.S.)
---
How to Register to Vote
How To Register
If you are eighteen years old, a U.S. citizen, and legal resident of Florida you may register to vote. If you are sixteen years old you may pre-register and receive your card in the mail after your 18th birthday.
You are NOT entitled to register to vote if you have been adjudicated mentally incapacitated with regard to voting in this or any other state and you have not had your right to vote restored pursuant to law, or, if you have been convicted of any felony by any court of record and you have not had your right to vote restored pursuant to law.
If you meet the above requirements, you may register to vote in Palm Beach County either:
1. On-line
Select the following link to begin the convenient on-line application form.
- OR -
2. In Person / Telephone
You may obtain a voter registration application in person or by telephone by contacting:
The Supervisor of Elections Main office:
240 South Military Trail
West Palm Beach , FL, 33415
Office Number - (561) 656-6200
Or you may apply at any of these Palm Beach County locations: See the complete list
After completing the voter registration application, it can be mailed or delivered to the Supervisor of Elections office. A voter identification card will be mailed to the applicant approximately 2-3 weeks after the application is processed.
Please be aware of the following information if you decide to register to vote by mail:
HELP AMERICA VOTE ACT (HAVA) OF 2002
As a result of the enactment of the 2002 Help America Vote Act (HAVA) by the United States Congress, Florida law (97.0535, Florida Statutes) now has new requirements for anyone who registers by mail. As of January 1, 2003, if you are a new voter in Palm Beach County, you registered by mail and you have not voted in an election for Federal office in this county you must present a current valid photo identification or a copy of a current utility bill, bank statement, paycheck or other government documents that shows your name and address. If you wish to vote by mail you must submit, with your ballot, the same documentation stated above.
To be exempt from the above qualifications you must meet one of the following requirements:
• be 65 years of age or older when you registered
• have a physical disability
• be a member, spouse or dependent of active uniform service or merchant marine absent from the county on election day
• living outside the United States but eligible to vote in Florida
---
Hurricane Preparedness Checklist
Prepare a family disaster plan. If you haven't done so already, visit http://www.floridadisaster.org or call Security at 625-5709 for assistance.
Determine escape routes from your home and places to meet. These should be measured in tens of miles rather than hundreds of miles.
Have an out-of-state friend as a family contact, so all your family members have a single point of contact.
Make a plan now for what to do with your pets if you need to evacuate.
Post emergency telephone numbers by your phones.
Check your insurance coverage - flood damage is not usually covered by homeowners insurance.
Stock non-perishable emergency supplies and water for 3 days.
Stock a Disaster Supply Kit.
Include a battery operated radio. Listen to 1670 AM on your radio dial for information during an emergency. Remember to replace its battery every 6 months, as you do with your smoke detectors.
Know your home's vulnerability to storm surge, flooding and wind. Locate a safe room or the safest areas in your home for each hurricane hazard.
---
Hurricane Pruning
Properly pruned trees are safer during a hurricane
Beautiful trees add value to homes and communities. Yet the thought of a tree crashing through the roof in the midst of a hurricane causes many homeowners to improperly prune trees in a mistaken quest to make them safe.
Pruning to thin the tree is a good thing. Thinning allows sunlight to penetrate to interior foliage that will help keep interior branches alive. Thinning increases airflow and allows more light to reach the ground beneath the tree. Also, when more air passes through the canopy instead of pushing against it, trees resist storm damage better. Trees that are properly and regularly pruned and thinned usually suffer less damage than those not regularly pruned.
Topping a tree creates a dangerous tree and creates a whole host of problems:
Topping is stressful to the tree by removing most of the leaves that support growth. The tree essentially starves for many months or years while trying to grow with no leaves to do the work; if there are not enough reserves to do this work, the tree may weaken and die.
Topping forces the growth of many lateral buds close to the surface of the cut branch. A dense, loosely held canopy is the result of growth after topping which is much more susceptible to failure during a storm.
---
Hurricane Community Alerting System
Add radio 1670AM to your radio dial.
It is the Community Advisory Radio for residents in Palm Beach Gardens in the event of an emergency. Residents with special needs are encouraged to utilize the Palm Beach County Special Needs Program by contacting the Palm Beach County Department of Public Safety Division of Emergency Management at (561)712-6400.
Visit http://www.pbcgov.com/publicsafety/emergencymanagement/programs/logistics/SCU.htm for more information on the Special Needs Program.
---
Volunteer Opportunities In Palm Beach County
We all have experienced difficulties this past year. Not-for-Profits have been greatly impacted by the economic downturn. Volunteer are needed more than ever.
If you are looking for a way to give back please consider looking at this website www.pbcgov.com I believe there is a volunteer opportunity waiting for you that is a perfect fit.
---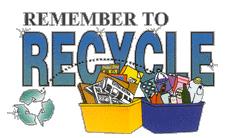 Exciting Recycling News
Recycling is available to all Palm Beach County residents. With your help we have made Palm Beach County's recycling program one of the best in the country. If you currently recycle, we thank you. If you don't, we urge you to start.
Recycling preserves our natural resources and increases the life of our landfill. The Solid Waste Authority has adopted a 50% waste reduction goal and if we are going to continue to achieve this goal we need everyone to do their part.
Recycling is easy in Palm Beach County.
Here's how.
Paper products go in your yellow bin.
Palm Beach County recycles:
Newspapers
Magazines/Catalogs
Unwanted Mail - NEW
School/Office Papers - NEW
Phone Books
Paper Bags
ALL Cardboard Boxes - NEW

(includes beverage cartons, tissue boxes, dry food boxes, corrugated cardboard. Boxes must be flattened and cut to 3' x 3' maximum.)

Recyclable containers go in your blue bin. These include:
Plastic Containers #1 - #7
Steel Cans - NEW
Aluminum Cans, Foil and Pie Plates
Drink Boxes
Milk and Juice Cartons
Glass Bottles and Jars

Because contamination affects the marketability of the materials we collect, please be careful not to place the following in your bin:

Plastic Grocery Bags, Styrofoam and Food Waste
---